Click2electro Learning – is a free online learning platform designed to help engineers, service technicians, sales person & students to understand the industrial automation products like power supply, SMPS, drive, soft-starter, HMI, PLC's, sensor, encoder, IoT & IIoT etc at same place.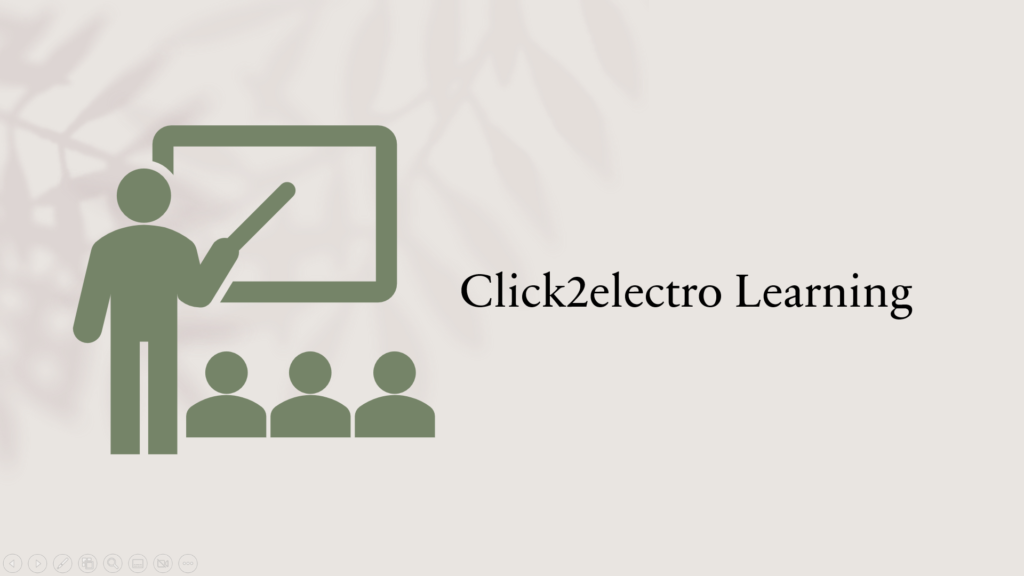 Forum – Join our powerful industrial automation learning Forum to ask any information & share your knowledge and experience.
Product
Tools
| | | |
| --- | --- | --- |
| Multi-meter | Clamp-meter | Function Generator |
| Tester | CRO | Leak Detector |
| Thermal sensor | Digital Meter | Oscilloscopes |
Machines
Applications
Industries
Click2electro learning also provide all solution and suggestion about industrial application like application selection, product information, product selection and provide training for all industrial product. Click2electro Learning – Learn commercial process or facility run more effectively and automaticall.
Automation training suggests that some of the duties formerly carried out manually by a human are now handled by software. Most of the time, it automates laborious and repetitive operations in a very scalable way and helps automate backend processes. Get detail information about all industrial automation equipment, application, industries and components. There are several advantages of industrial automation with manufacturers, OEMs, and industrial operations can leverage to increase operational efficiency. Monitoring provides data to make sure new automated solutions meet goals. If production data exists in silos it will be difficult to find how to integrate automation solutions. Downtime and performance problems can be reduced or eliminated through data that offers predictive maintenance. Real-time information is able to find root causes of problems, regulate inventory, and monitor production speeds so adjustments can happen before bottlenecks occur.
Home | Join us on Facebook, Twitter, YouTube, Instagram, Quora, Reddit, LinkedIn, Pintereset, Blogger.